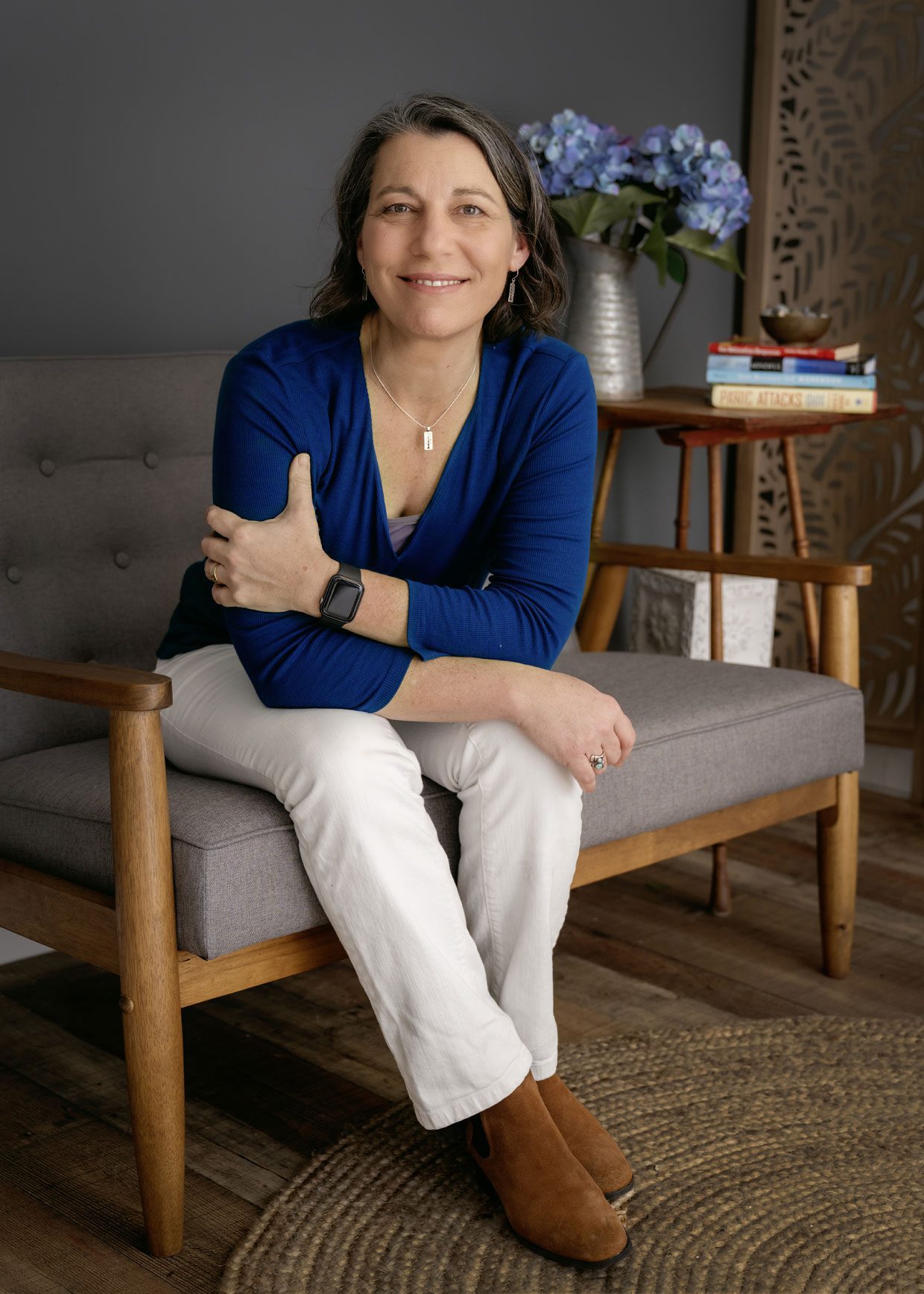 Hi! I'm Karen, a licensed clinical social worker based in Maine. My goal is your well-being.
Navigating stress can be challenging. As a therapist, I aim to provide a listening ear and support you in developing a personalized plan to effectively address the stressors in your life. I won't simply give advice or tell you what to do; instead, I bring a unique set of qualifications to help you break the cycle, gain clarity, and understand your needs to discern the path ahead.
The Life Ideals™ program is designed to be integrated into your life between therapy sessions. I developed Life Ideals to provide you with a comprehensive set of strategies that foster resiliency. Through my experience, I recognized that these essential topics often receive limited focus during the therapeutic hour, where deeper emotional work occurs. Access to this information between sessions can further support your personal journey.
Elevate your well-being with the Life Ideals™ Program. Improve health, build resilience, and increase joy with proven self-care strategies. Make lasting lifestyle changes for a vibrant and fulfilling life!
Looking to improve your health and wellness? I offer personalized one-on-one counseling and health coaching to help you achieve your goals and unlock your potential. Make sustainable changes that will have a positive impact on your overall well-being.
Looking for an engaging and informative speaker for your next event? I can share my insights and years of experience with life ideals, personal growth, mindfulness, and compassionate communication. I have the expertise to inspire and motivate your audience to reach their full potential.